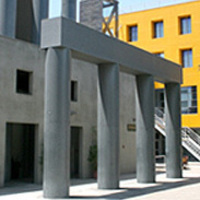 Judicial Officer Diversity Committee Panel
The Career Development Office and the Office of Student Affairs will be hosting the Judicial Officer Diversity Panel.

Come have lunch and hear representative judicial officers of the L.A. Superior Court offer advice about career paths to the bench and answer students' questions about what it's like to serve as a judge. Lunch will be provided. RSVP in Symplicity.

This event is co-sponsored by La Raza.
Wednesday, February 28, 2018 at 12:00pm to 1:00pm
Donovan Hall
919 Albany St., Los Angeles, CA 90015