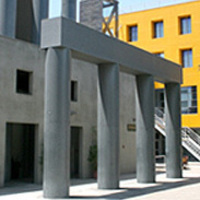 Transfer Student Panel
The Career Development Office and the Transfer Student Association invite you to network and attend a panel discussion with former transfer students to Loyola Law School who are currently practicing attorneys.

Learn about the panelists' experiences as transfer students and the impact it had on their job search during school and after graduation. Lunch will be provided. RSVP in Symplicity.
Tuesday, February 20, 2018 at 12:00pm to 1:00pm
Donovan Hall
919 Albany St., Los Angeles, CA 90015